YOUR "BEST HELP" SOURCE FOR SIGNS,
SIGN LETTERS, MARQUEE LETTERS,
OPEN/CLOSED SIGNS, SIDEWALK SIGNS,
WINDOW SIGNS, BANNERS & LETTERS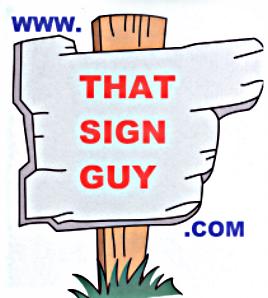 My real name is Paul W. Hartnägel,
but people from Jackman, ME to Chico, CA
refer to me as "That Sign Guy".
As an independent advertising and marketing consultant I recommend, design, and sell all kinds of advertising.
The best value for every business are signs or "street advertising".
Your closest prospect, your next customer, is always right outside your door.
I work with several different sign and sign letter manufacturers and suppliers so I can provide YOU with
UNPARALLELED PERSONAL SERVICE,
helping you find the best solution and value for YOUR needs.
If you can't find what you need here, E-mail me and I will find it for you.