Whether as Pole Holder
or a Placard Holder this
fillable dome base will
serve many different uses
both In-Store and Outside!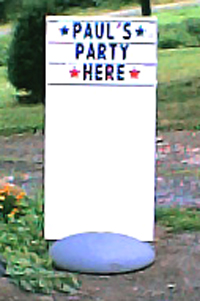 The groove in the top allows
a .25" piece of sign
material to be insterted into it.
A 1.75" hole in the center of the dome allows
for multiple uses such as a base for a flag pole
or base for a temporary banner frame.

Lightweight Plastic Dome may be filled
with Sand or Water ballast for weight.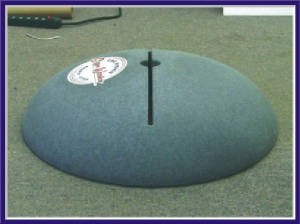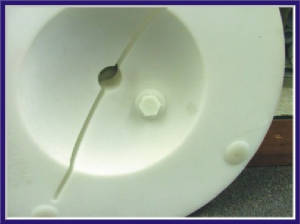 A Perfect Base For The Do It Yourself Sign Maker.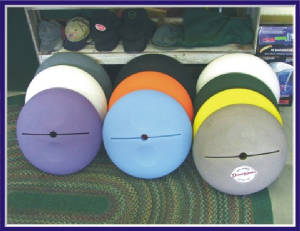 Sign Domes are only $95.00
Including UPS shipping to 48 states.
An Excellent Addition to any
Sign Company's Product Line.
Dealer Inquiries invited